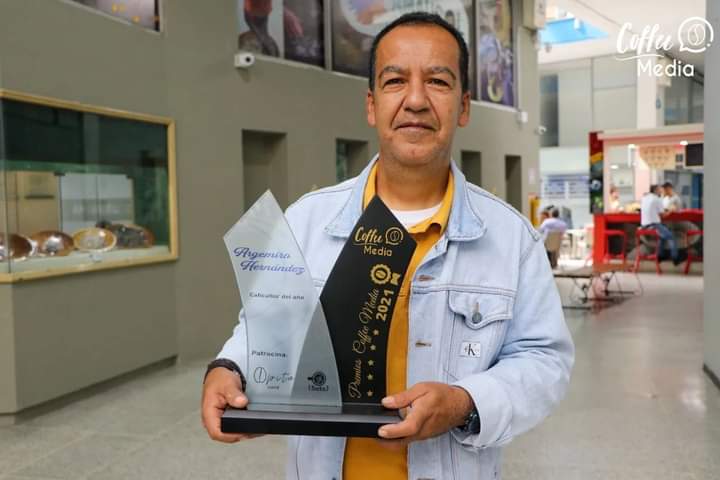 The farm "La Esperanza" was bought in 1960 and inherited from my parents. We are 4 siblings (2 men, 2 women), all 4 of us were born on the farm.
My mother raised us in Ibagué, we are all professionals: 3 industrial engineers, 1 financial administrator. When my mother became a widow, she dedicated herself to the farm and to us until she achieved her goal of making us professionals. We were always tied to the farm even when mom was gone.
In 2009 with my brothers it was determined that I was the one to continue with my mother's legacy and that is why I have been in charge of the farm since then. At that time I changed the coffee production project and I was determined to plant "varietals" with a projection to special coffees under harvest and post-harvest processes.
To the extent that the entire production chain is known and what it represents in the lives of those who produce it and those who consume it, one realizes that it is worth it and begins to project itself as a company, that is what I have been building during these 13 years.
The farm has 5 hectares located in the central mountain range at an altitude of 1750 meters above sea level, a climate where winter (rain season) predominates. Coffee is produced throughout the year, with a harvest season from April to June and a second season from October to December.
I grow 4 exotic varieties such as: Java, Geisha, Wush Wush and Typica. The Pink Bourbon is not very representative in production due to the planting area, which is very small.
The farm has a forest reserve with native trees, in addition the boundaries are protected by walnut, chacha fruit, cambulus, cedar, and ocobo. There are also plantain and banana crops on a smaller scale.
PROCESSES
The processes for the benefit are carried out through a protocol that was carried out to generate traceability, always maintaining quality. We ferment in cherry and after pulping up to 96 hours in each stage.
The drying is done in a canopy, normally it can take up to 1 month to obtain the parchment in humidity of 11% to 11.5%. Then it is packed in hermetic bags and sisal bags and stored in wooden stowage.
ADDITIONAL INFORMATION



| Sales number | GP23-168 |
| --- | --- |
| Weight | 24 kg box (2×12) |
| Crop year | 2023 |
| Plant Varietal | Wush Wush |
| Processing Method | Washed |
| Fermentation process | 96 hours in cherry – 96 hours in tanks. Dried on marquesina. |
| Drying process | Raised drying beds |
| Moisture | 10.9% |
| Status | Spot |
| Estimated arrival date Europe | Arrived |
| Warehouse location | Netherlands |
| Packaging | Grainpro |
| Origin | Colombia |
| Location | Ibague, Tolima |
| Estate | La Esperanza |
| Farmer | Argemiro Hernández |
| Topography | Mountainous |
| Altitude | 1750MASL |
| Avg. Humidity | 65% |
| Avg. Temperature | 21℃ |