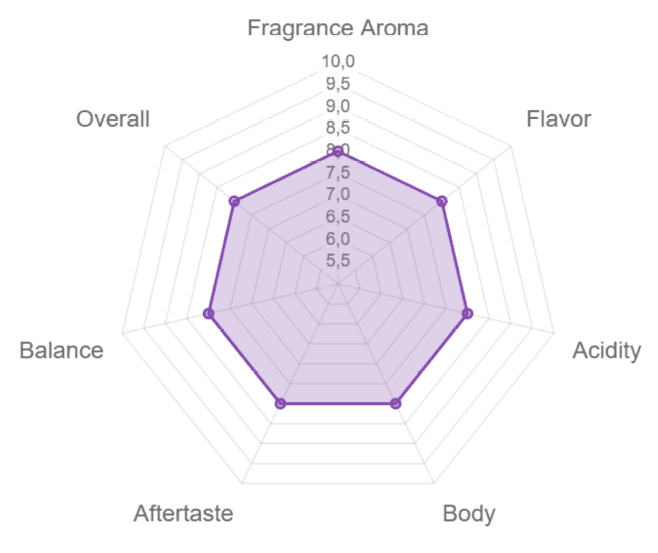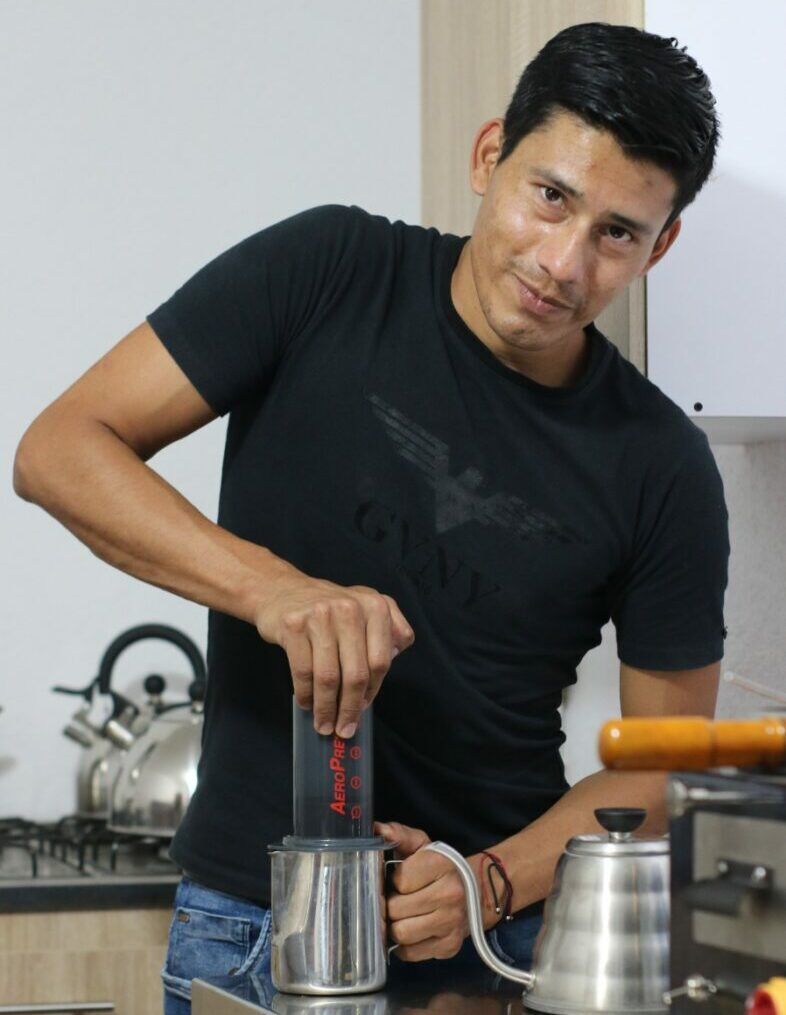 In 2023, Eymar Rosero embarked on a dynamic and transformative journey. At the age of 31, he made a profound decision to purchase his parents' farm, marking a significant step in his lifelong pursuit of coffee farming. This bold move reflects his entrepreneurial spirit and unwavering discipline, a devotion to coffee that has coursed through his veins for as long as he can remember.
Eymar's coffee odyssey took a more defined shape in 2017 when he delved into the world of coffee as a barista and cupping enthusiast. A year later, he achieved the prestigious distinction of becoming a certified Q Grader. During the 2019 harvest, he ventured into the captivating realm of profiling Nariño coffees, a transformative experience that unveiled the potential hidden within each fermentation process.
In 2020, Eymar took a monumental step by forming partnerships with fellow producers in his community, nestled within the enchanting Santamaría/Buesaco region. Their collective mission was clear: to modernize fermentation and drying practices on each farm, breathing new life into age-old traditions and embracing innovative approaches.
Building on a year of successful research and experimentation, Eymar is poised to embark on the latest coffee harvest with fresh determination. He's driven to expand his repertoire of coffee processes beyond the traditional washing method, venturing into the realms of honey and natural coffee production.
El Hatillo farm, spanning 4 hectares, with 3 hectares in active coffee production, faced its share of challenges due to the 'winter' rain season. Unfortunately, a landslide claimed approximately 1 hectare of cultivated coffee land. Despite these setbacks, Eymar remains undeterred. He anticipates a harvest that will yield between 2,200 to 2,500 kilos of diverse coffee varieties, including Caturra, Castillo, a few Caturron plants, and a sprinkling of Colombia variety—all contributing to a rich and vibrant blend of coffee excellence.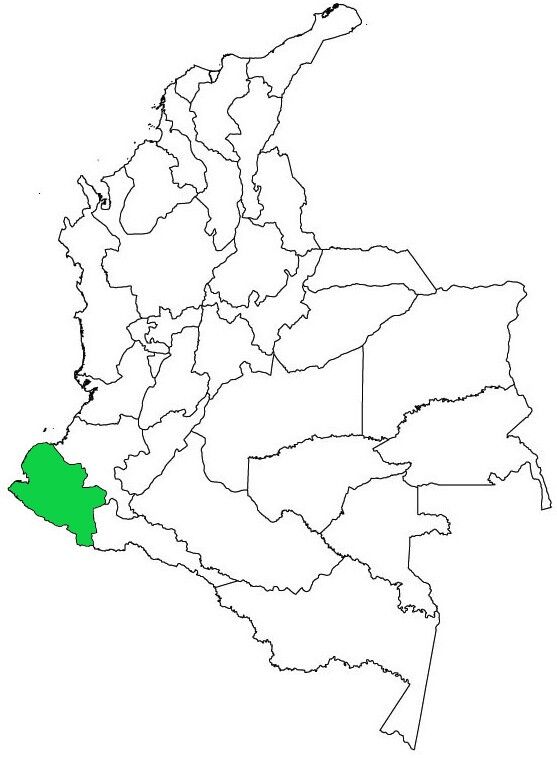 ADDITIONAL INFORMATION



| Sales number | EH23-040 |
| --- | --- |
| Weight | 70 kg bag |
| Crop year | 2023 |
| Plant Varietal | Caturra-Castillo |
| Processing Method | Honey |
| Fermentation process | 120 hours fermentation anoxic hermetic tanks, dried on African beds for 25 days. |
| Drying process | African beds |
| Moisture | 10.6% |
| Status | Spot |
| Estimated arrival date Europe | Arrived |
| Warehouse location | Netherlands |
| Packaging | Grainpro |
| Origin | Colombia |
| Location | Buesaco, Narino |
| Estate | El Hatillo |
| Farmer | Eymar Rosero |
| Topography | Mountainous |
| Altitude | 1700MASL |
| Avg. Humidity | 65% |
| Avg. Temperature | 20℃ |